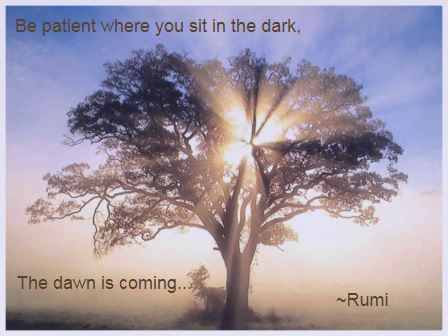 Even if this is our only encounter, I hope to inspire you to believe.
Believe that you are worthy of a life full of love, joy and peace.
Believe that you are so vitally important and the world needs you and the gifts that you have inside, realized or unrealized.
Believe that you are not alone. We are all in this together.
Believe that you can truly overcome your struggles.
Believe that by taking ownership of your beliefs, thoughts and life you can fulfill your passions and live to your fullest.
Believe that accepting all of you is the key to tapping your true potential.
About Christine Guerrera, LMFT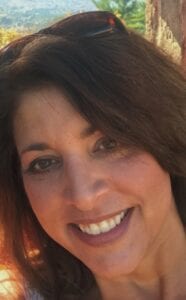 Authentic living can offer us a life with a greater sense of peace and connection. Authentication is the process of learning how to identify and validate our multidimensional selves.  We are emotional, physical, sexual, mental and spiritual beings. In order to heal one must nurture and intimately realize all aspects of the self.
Healing is the journey of delving into learning from and ultimately releasing our wounds, illusions and unhealthy patterns that cause suffering to ourselves, the relationships we wish to honor, as well as the collective world around us.  My approach as a healing guide and companion derives from decades of various trainings, my spiritual belief systems and practices and of course my own personal healing experiences over my lifetime.  I rely on my intuitive and empathetic strengths as a devoted therapist and teacher aiming to empower others with the knowledge, tools, practices and new perspective to discover the freedom that is possible for all.
I am a licensed marriage and family therapist, interfaith minister, former certified educator, certified gestalt therapist, EMDR practitioner, reiki practitioner and passionate student and teacher of yoga who has worked in the human service field for almost thirty years.  I co-founded ARC Sacred Center in Monroe, CT where I served as an interfaith minister for 4 years.
Throughout my years of work, I have been blessed to continue to evolve as I pursue greater and deeper connection with my own heart, mind, body and soul while assisting others as they do the same.  My clear passion for Self-realization and healing for myself and others is a calling that inspires and humbles me everyday.
Christine guides clients through issues related to:
Discovering Ones Soul's Purpose
HONESTY           HOPE            FAITH         COURAGE       INTEGRITY  
WILLINGNESS         HUMILITY         DISCIPLINE           ACTION 
 FORGIVENESS          ACCEPTANCE        KNOWLEDGE
AWARENESS              SERVICE           GRATITUDE
Thank you to Karen Drucker and Amy Steinberg  for allowing me to share your songs: